Innovation and Investment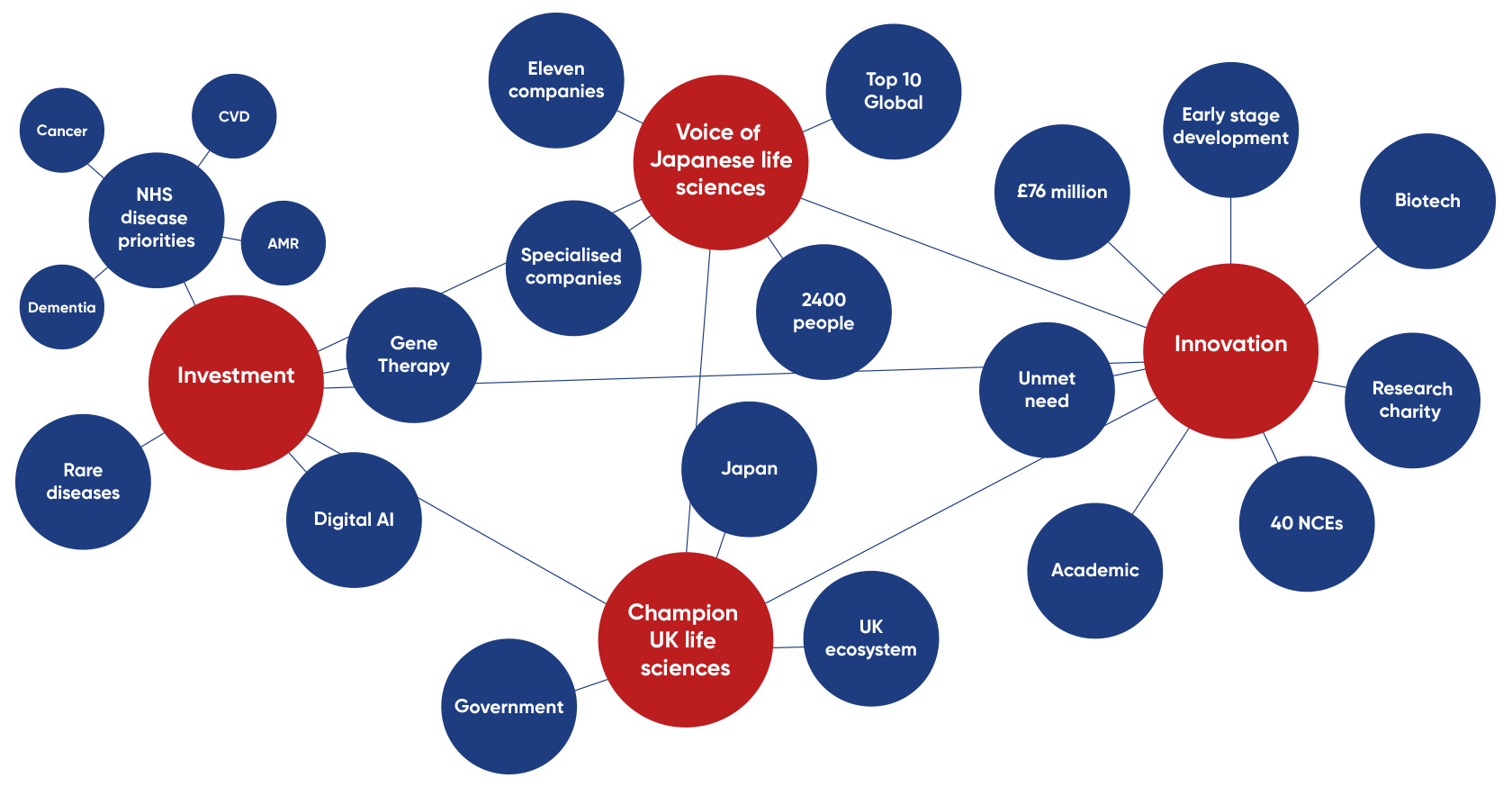 Read more
The JPG is the voice of the Japanese life sciences industry in the UK - made up of eleven companies whose global HQs are based in Japan
JPG companies are investing
in therapeutic innovation in NHS disease priorities – for example cardiovascular diseases, dementia, oncology, and antibiotic discovery research
in gene therapy
in digital technology and AI
in academic, research charity and biotech partnerships and collaborations, further developing innovations through the world class science base opportunities in the UK.
Our members are a diverse group: from global top 10 pharma, through to specialised companies whose growth is accelerating in the UK.
At present our members employ a total of 2400 people across European HQs that are based here, as well as UK affiliates. We are however seeing roles and functions re-locate to other countries as a result of Brexit.
JPG is also the champion of UK life sciences in Japan – the UK academic and biotech ecosystem has a positive reputation for early phase research in global HQs. We wish to partner with Government to ensure 'safe passage' of the reputation of the UK life science and commercial environments through Brexit and beyond.